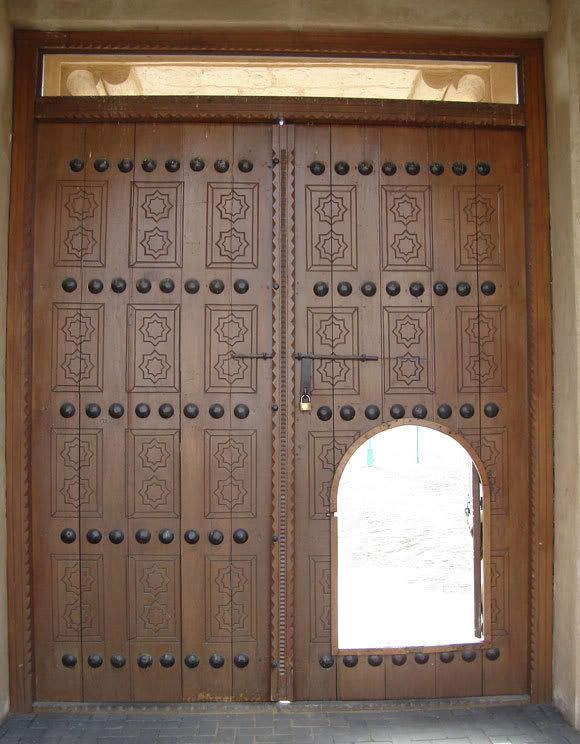 Front Gate, Murabbaa Fort, Al Ain
The Murabbaa Fort, named for the area of Al Ain in which it sits, was built by Sheikh Zayed in the 1940's. At that time he was still Ruler's Representative of the Eastern Region of Abu Dhabi. His brother Sheikh Shakboot was still ruler of Abu Dhabi. In 1966, he would succeed his brother as Ruler of Abu Dhabi and then five years later became the first President of the UAE, a position he held until his death a little more than two years ago.
The fort was one of several in and around Al Ain built to protect the nearby oases from raiders. It was also used as an administrative and police center.
The gate has the very common eight-pointed star motif. This pattern reoccurs almost everywhere as a decoration here in Al Ain.